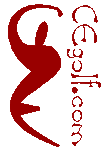 What I Teach
As to why I teach what I do, please see My Experience And Background page, if you haven't been there already.
Ben Hogan Instruction—two options
Hourly Hogan Instruction
With Hourly Hogan Instruction, Hogan fundamentals will be applied to your swing. This isn't about swinging like Hogan, it's about applying some of Hogan's techniques to your swing (sorry, the hourly instruction option is not available at this time).
Ben Hogan Golf Swing Instruction Sessions
The second option is about learning the perfect golf swing—the manipulation free swing used by Ben Hogan! This is about learning to get as close to swinging like Hogan as possible. The format is different to that of my Hourly Hogan Instruction or my Professional Golf Swing Instruction options described above, or probably any other instruction you've had. With this option I've adapted my teaching method to enhance understanding of the Hogan swing as much as possible because this is about learning an entire swing, not just bits and pieces of a swing. I explain in more detail on my Ben Hogan Golf Swing Instruction Session pages.
For those who are interested in learning the ultimate swing, I hope you'll join me for a Ben Hogan Golf Swing Instruction Session. For those of you who would rather stay closer to your current swing by adding some Hogan fundamentals to what you're already doing, please consider my Hourly Hogan Instruction.
Here is a link for: Hourly Hogan Instruction
Here is a link for: About Ben Hogan Golf Swing Instruction Sessions
Casey Eberting Golf Instruction
Tulsa, Oklahoma
©Copyright 1997-2021, All Rights Reserved