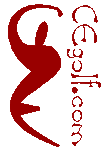 Casey Eberting Golf
Instruction Information
Chapter heading pages such as this are an alternative way of navigating the site for those who aren't using pointing devices that allow hovering over the navigation bar on the left.
My Experience And Background
Exceptional experience gives me unique abilities to help you improve your golf swing.

What I Teach—The Two Instruction Options
Ben Hogan's golf swing or a variety of swing options based on the swings of the very best ball strikers of all time.
Option 1: Professional Golf Swing Instruction
Professional Golf Swing Instruction
Instruction based on swings of the world's best ball strikers
Option 2: Ben Hogan Golf Swing Instruction (two options)
Web site contents—descriptions and links to the varied topics at CEgolf.com
Casey Eberting Golf Instruction
River Club of Mequon
12400 N Ville du Parc Dr
Mequon (Milwaukee), Wisconsin 53092
©Copyright 1997-2019, All Rights Reserved