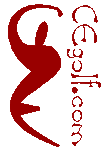 Hourly Hogan Instruction
In 2018 I moved to Broken Arrow (Tulsa), OK, and have semi-retired from teaching. However, I do give a few lessons and I may teach more in the future, which is why I have these instruction pages up still. The Tulsa airport is small and easy to get in and out of, but the downside is that there are limited direct flights.
Hourly Hogan Instruction is simple. It's about applying some Hogan fundamentals to your swing rather than trying to get you to swing like Hogan (my Ben Hogan Golf Swing Seminars are for those who want to learn Hogan's swing). The amount of instruction depends on how much improvement you desire and any lessons should be spaced at least a month apart in order to give you time to learn before moving on to another topic.
For those who would like to work with me, I'll be teaching a little at my house in Broken Arrow. I don't have any connections in the area so acquiring part time teaching privileges at a local club is unlikely. FYI: I know offering instruction this way may seem strange to many, but even when I am teaching at a club, my Hogan instruction is exactly the same—it's just a much more effective way to teach.
While the main benefit of teaching indoors is that it is an optimal setting for learning, two other important benefits are that instruction doesn't have to be canceled due to inclement weather and the temperature is always comfortable.
Fees and Length of Instruction Session *
1/2 hour - $75
1 hour - $125
2 hour - $250
3 hour - $375
4 hour - $500
To request Hourly Hogan Instruction, please click on the following link:
Sorry, I don't accept credit cards so payment must be by cash or check (personal checks are accepted).
My Ben Hogan Golf Swing Instruction Pages
Ben Hogan Golf Swing Seminars—Learning The Best Swing of All Time
Details for my Ben Hogan Golf Swing Seminars
* Prices for all forms of instruction are subject to change without notice (of course, not if you've already registered).
Casey Eberting Golf Instruction
Tulsa / Broken Arrow, Oklahoma
©Copyright 1997-2018, All Rights Reserved