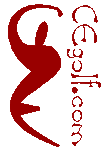 Ben Hogan Golf Swing
Follow-up Instruction Contact Form
You can use this form to request Ben Hogan Golf Swing Follow-up Instruction or to ask a question about the Instruction. The follow-up instruction is only available to those who have completed at least an eight hour session of Hogan instruction from me. If it's been more than one year since your last instruction, the minimum instruction length is two hours.
Filling in the preferred date and time boxes is just to let me know what you would prefer, you are not actually scheduling a lesson. Please fill in as much information as you feel comfortable giving (all information is kept confidential). Obviously, a correct e-mail address is required if you want me to reply. Thank you.
Use the tab key or your mouse to go from box to box. Avoid the enter (or return) key, which will submit the form with only the information you have completed up to that point.
* Prices for all forms of instruction are subject to change without notice (of course, not if you've already registered).
Casey Eberting Golf Instruction
River Club of Mequon
12400 N Ville du Parc Dr
Mequon (Milwaukee), Wisconsin 53092
©Copyright 1997-2019, All Rights Reserved