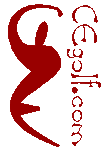 Internet Video Golf Lesson
—Ben Hogan Golf Swing Instruction
A Long Distance Private Lesson
This Internet Video Golf Lesson option is for my current students interested in the convenience of my Ben Hogan golf swing video instruction. The Video Lesson option is only for students who have previously attended a Ben Hogan Golf Swing Instruction Session and have had a previous Video Lesson within the past two years.
The Internet Video Golf Lesson is essentially a long distance private lesson in which you get instruction relevant to your individual swing and feedback about the changes you've been making.
Fee
$200
The advantage of the Internet Video Golf Lesson is that you have the ability to review the lesson as often as you like to pick up things you missed in previous viewings. It is much more convenient and much less expensive for those who otherwise would have to travel to work with me.
For details of my Internet Video Golf Lesson, please click on the following link:
What To Do For The Internet Video Golf Lesson
My Ben Hogan Golf Swing Instruction Pages
Ben Hogan Golf Swing Instruction Sessions—Learning The Best Swing of All Time
Details for my Ben Hogan Golf Swing Instruction Sessions
Casey Eberting Golf Instruction
Tulsa, Oklahoma
©Copyright 1997-2021, All Rights Reserved