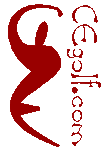 Ben Hogan Video Golf
Lesson by MailTM Details
Ben Hogan Golf Swing Video Lesson
Only current students who have attended a full (complete) initial Ben Hogan Golf Swing Seminar session and have had some form of instruction from me within the past year are eligible for this video option. In the video I film myself discussing how you're performing each Hogan fundamental, and copy it onto your flash drive. This is a private lesson that covers the entire Non-Manipulative swing, not a prerecorded video! The fee for the Non-Manipulative instruction Video Lesson is $175, which includes 1st class return shipping.
Details
Most common file types are fine. My instruction will be filmed in mp4 (H264), which almost any computer and most newer tv's can play. You may request an alternative format if needed.
Here are the things you should send:
1. Send me an email message to let me know you are wanting a Video Lesson by Mail and to make sure I can get to it in a time frame that is good for you.
2. If the scheduling is right and I have OK'd it, send a USB flash drive with only your swing videos and at least 1GB free space that is formatted to be read by a Windows or Linux computer.
3. Copy onto your flash drive video of your swing while hitting balls (can be into a net, in your backyard, or on the practice tee) with a mid-iron (and driver if you like) from 2 angles—one straight out from your chest (perpendicular to your target line) and the other from straight down your target line (looking through the viewfinder of the camera, you should see your intended target in the distance). No more than 2 swings from each angle, or 4 total. If you have the option on your video camera, use a high shutter speed—at least 1/1000 sec, or on some cameras, sport mode. If your camera doesn't have either option, that's fine.
4. In addition to filming yourself hitting balls, film yourself giving a short explanation and slow motion demonstration of each Non-manipulative fundamental you were given. This lets me know how you're thinking of the swing and is a very useful tool for me.
5. A check made out to Casey Eberting for $175.* (please do not send cash)
6. Let me know the address where you want the flash drive sent, otherwise I will use the return address on the package.
7. Send an e-mail message to notify me of when and how you mailed your video.
I do try to get to each video quickly, on average it takes about 2 - 3 days for me to finish and get it mailed. I'll send you a message letting you know when I have received the video and again when it has been shipped.
Recommended Schedule for mailing videos
Although everyone should have follow-up Instruction, there is no recommended schedule. It depends on how motivated you are to improve. The more improvement you want, the more instruction you'll need.
To let me know you are interested in sending a Video, or if you have a question regarding the video lesson format, please click on the following link and fill in the e-mail form:
* I rarely change fees, but when I do I may not give advance notice. Once I've agreed to accept a video, and as long as I receive it within two weeks, the price will not change.
My Ben Hogan Golf Swing Instruction Pages
Hourly Hogan Instruction—Applying Some Hogan Fundamentals To Your Swing
Ben Hogan Golf Swing Seminars—Learning The Best Swing of All Time
Details for my Ben Hogan Golf Swing Seminars
Casey Eberting Golf Instruction
River Club of Mequon
12400 N Ville du Parc Dr
Mequon (Milwaukee), Wisconsin 53092
©Copyright 1997-2018, All Rights Reserved