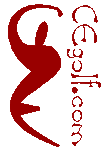 Ben Hogan Golf
Swing Instruction Details
Since moving to Houston a few years ago, I have, for the most part, been taking a sabbatical from teaching. However, I do give a few lessons and I will probably teach more in the future, which is why I have these instruction pages up still.
Note, I do offer Hourly Hogan Instruction, which is different from the instruction option discussed on this page and I do teach other swings styles, as well.
The Ben Hogan golf swing is essentially one seamless movement from start to finish and I have found that it is best to learn the key concepts all at once rather than in bits and pieces.
For my Ben Hogan Golf Swing Seminars I offer three learning options, a four hour Starter Session, and eight and twelve hour Full Sessions. The Starter Session is not complete so plan on having another four hour session to finish the initial instruction. For the eight and twelve hour sessions, the core swing information is the same, but obviously there is more time for questions, feedback, and I can give a little more informaiton in the longer session. If cost is even a slight concern, choose a shorter session and save your money for follow-up instruction.
For follow-up, I offer a Video Lesson by Mail option for those who aren't local and hourly private Ben Hogan Golf Swing instruction.
There is an additional option for two people to attend a three day, fifteen hour session. I do not pair up students so you'll have to find your own partner if you want to share the instruction.
Scheduling is flexible and year round, meaning dates and times are up to you, assuming I can fit them into my schedule. No deposit is required for Ben Hogan Golf Swing Seminars.
For those who would like to work with me while I'm on sabbatical, I have set up an instruction studio for anyone wanting to learn the Ben Hogan Golf Swing from me. The studio can be seen in any of my videos (the net is out of the picture) and the studio is located in west Houston near Briar Forest and Dairy Ashford. FYI: I know offering instruction this way may seem strange to many, but even when I am teaching at a club, my Hogan instruction is exactly the same.
While the main benefit of teaching indoors is that it is an optimal setting for learning, two other important benefits are that instruction doesn't have to be canceled due to inclement weather and the temperature is always comfortable.
Most students who take my Ben Hogan Golf Swing Seminars are not local, so anyone wanting to work with me while I'm in Houston can benefit from the city's two airports, which provide many direct flight options.
Ben Hogan Golf Swing Seminar Fees *

One Day Starter Session (4 hours) - $500


Two Day Session (8 hours) - $900


Three Day Session (12 hours) - $1,200


Two Person Three Day Session (15 hours) - $2,000
To e-mail me your interest in my Ben Hogan Golf Swing Seminars, please click on the following link:
My Ben Hogan Golf Swing Instruction Pages
Hourly Hogan Instruction—Applying Some Hogan Fundamentals To Your Swing
Ben Hogan Golf Swing Seminars—Learning The Best Swing of All Time
* Prices for all forms of instruction are subject to change without notice (of course, not if you've already registered).
Casey Eberting Golf Instruction
Houston, Texas
©Copyright 1997-2017, All Rights Reserved