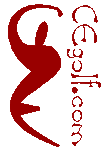 The Five W's For My
Ben Hogan Golf Swing Instruction Sessions
This information only applies to my Ben Hogan Golf Swing Instruction Sessions, not Hourly Hogan Instruction or Professional Golf Swing Instruction options.
1) Who
The most important of the five w's is who should consider the Ben Hogan Golf Swing Instruction Session Option? This is a great option for golfers who are serious about improving (you don't have to be a good golfer) and are willing to practice. Without practice, you can't learn anything!
2) What
With my Ben Hogan Golf Swing Instruction Sessions, I teach the swing fundamentals used by the best ball striker of all time swing. This was a swing that was not only the most accurate, it was also very powerful. What a great combination! Hogan somehow stumbled across the only way to swing without manipulation, which is why he was able to swing with so much power and still have such incredible control. His amazing swing was elegantly simple, but that doesn't mean it is a simple swing to learn! Of course, you don't have to be capable of performing the swing as well as Hogan, unless you want to be the best golfer in the world. Adequately applying Hogan fundamentals to your own swing can have very positive results.
The concepts of the Ben Hogan golf swing are simple and straight forward, but are very different from how you currently think of the swing. Regardless of your experience, skill level, and how much golf instruction you've had, almost all of the concepts you learn during the Ben Hogan Golf Swing Instruction Session will be new to you.
3) Why
Why take a Ben Hogan Golf Swing Instruction Session from me? If you're interested in learning Hogan fundamentals, I don't believe there is another instructor who comes close to having my understanding of the Hogan swing. Ever since I stopped teaching for Jimmy Ballard at the Doral Resort and Spa, roughly thirty years ago, I have researched the Hogan swing and during most of that time the Hogan swing was the only instruction I offered. I have yet to come across any instructor who has shown, to my satisfaction, that they have a decent understand of what Hogan did!
You certainly can't learn the swing from Five Lessons, The Modern Fundamentals of Golf, as most people attempt. There are some solid clues there, but do you really think Ben Hogan was going to give the secrets he learned through years of sweat on the range to anyone paying a few dollars for his book? Of course not! Another reason the book doesn't have the answers is, as I've explained elsewhere, Hogan was a player, not a teacher, so the information he gave was more about how he did things, or thought he did them, rather than how to get you to do what he did!
4) Where
As of 2020, I have semi-retired, but will be teaching a little at my home in Broken Arrow, Oklahoma probably beginning spring of 2021.
5) When
Anyone interested in my Ben Hogan Golf Swing Instruction Sessions can pretty much set their own schedule any time of year, as long as I have dates available.
My Ben Hogan Golf Swing Instruction Pages
Ben Hogan Golf Swing Instruction Sessions—Learning The Best Swing of All Time
Details for my Ben Hogan Golf Swing Instruction Sessions
Casey Eberting Golf Instruction
Tulsa / Broken Arrow, Oklahoma
©Copyright 1997-2021, All Rights Reserved